Even the smallest details can have a big impact when it comes to personal style. Changing your hair parting is one subtle way to express yourself and switch up your look anytime! A new parting is an easy task that won't take too much of your time or money but will give you an instant new style all the same. Not sure where to start? Don't worry – we're here to show you some awesome options for different hair parting styles so you can find something perfect for any occasion! Whether it be a dramatic deep side part, a cool zig-zag center hairstyle, or effortless beach waves with no definitive direction, let us introduce you to the ever-growing possibilities in parting trends now made easier by just altering where put your strands! So keep reading and prepare to be inspired…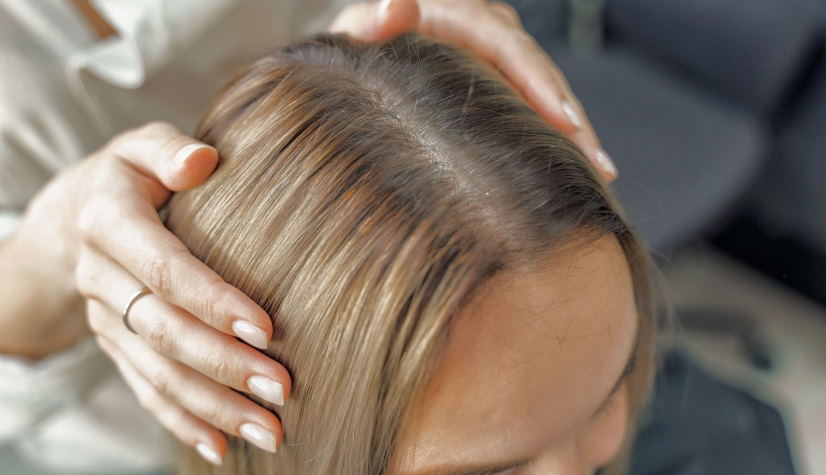 How to find the right hair parting style for your face shape
Finding the right hair parting style for your face shape can be challenging. Depending on the shape of your face, some styles may look better than others. Here are some tips to help you find the perfect hair-parting style for your face:
If you have an oval-shaped face, the best partings to try are side parts and center parts. Both will create an elongation effect, making your face look even more balanced and symmetrical. The side part will also frame your features in a flattering way, while the center part can keep your hairstyle neat and tidy.
For round or square faces, opt for middle parts or zigzag parts. These two styles can hide any sharpness in the face, making it look more oval in shape. The zigzag part can also give your hair extra volume and texture, while the middle part keeps your locks looking clean and sleek.
Deep side parts or long center parts are ideal if you have a heart-shaped face. These styles will draw attention to the lower part of your face and away from the forehead area. Layering your hair at the sides can also help make your cheekbones appear softer and more defined.
Finally, if you have a diamond-shaped face, try out asymmetrical or angled bobs. This hairstyle will accentuate all the angles of your features while keeping them balanced with delicate layers on each side. It's also a great way to show off your gorgeous facial features.
Finding the right hair parting style for your face shape can be tricky, but with the right tips, you'll find the perfect one in no time!
Get the perfect part every time with these hair-parting styles & techniques
Parting your hair is an easy way to change up your look without having to do a full-on hairstyle. Whether you are looking for something more casual or formal, there is a style and technique out there for you. Here are some of our favorite hair parting styles and techniques that will have everyone asking where you got your hair done:
Comb Over – This classic look can be achieved with a comb and a styling product. Start by taking the wider part of the comb and running it through from the front to the back of your head, creating a deep side part. Then, use the finer end of the comb to slick down any hairs that may be sticking out. Finish off with hairspray to keep your look in place all day.
Fishtail Braid – Try the fishtail braid for a more intricate hair-parting style. Begin by creating two sections of hair on either side of your face. Then, take small chunks from one section and cross over to the other until you have reached the end of your hairline. Secure with an elastic band, and voilà – you've got yourself a gorgeous fishtail braid!
S-Shaped Parting – This technique works best when you have longer or thicker hair. Start at the center part of your head and switch directions as you comb down each side. To add some extra oomph, use a styling product like mousse or styling cream when you're finished.
There are many ways to part your hair, and we hope these techniques help you find the perfect look for any occasion! With a few simple tools and practice, you can create a hairstyle to make heads turn.